We're always ready for challenges.
We're motivated by the desire to achieve.
Mobile Application Development (Mobile App) is a set process by which mobile application is developed for small wireless computing devices like Mobile Phones personal digital assistants,enterprises assistants.
Now a day Mobile applications have revolutionized in Digital world because of World has gone on mobile phone so that technology industry 'or' any other industry has to go with the mobile application development market .Because at the time it is on peak & you need to follow latest business trend.
We're motivated by the desire to achieve.
Why you should go for mobile App development?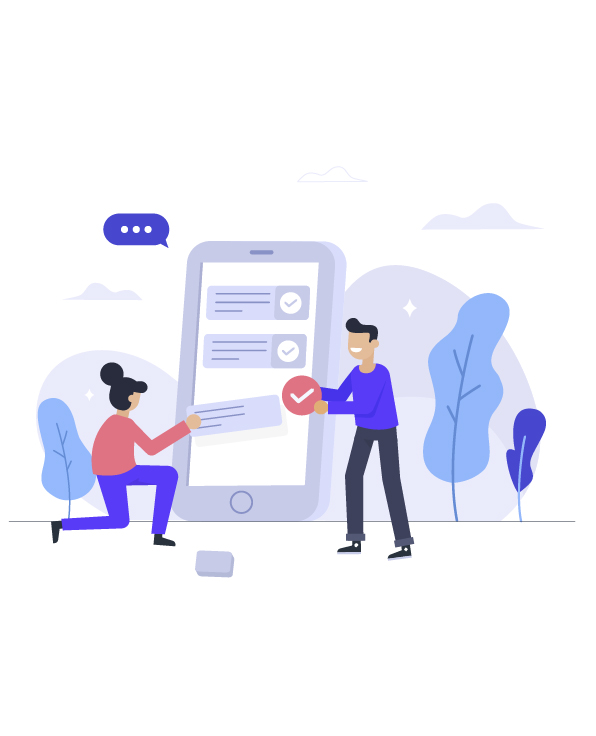 IOS App Development
IOS is a Software technology which is developed for use in apple IOS powered by iphone devices exclusively for its hardware.
Because its Popularity, in Past few year IOS App development has rise one of the biggest business venture in the world reason behind that is Number of iphone user in the world and constantly growing.
Trancis group developer team understands the criteria and requirement to carry out the procedural works for you, while implementing high-end security, cloud-based features, efficient transaction panel and best database support for your apps.
Android App Development
Trancis the best Android developer team that specializes in developing and designing apps that attract good traffic to your app.
We are known for delivering innovative solutions and engaging mobile applications.
We don't just design beautiful mobile applications we also make them work beautifully and smoothly.
We always create what people love. We concentrate on the simplicity of our
application so that it can be used and understood by everyone. The best thing about our team is that we deliver the best solution at the decided time.
Hybrid Mobile App Development
Hybrid App is created as a single app for use on multiple platform like Android, iphone, window and Blackberry.
A hybrid app is created as a single app for use on multiple platforms like Android, iPhone, and Windows.Hybrid app development focuses on getting the best all the above approach. We combine native code with platform-independent code. The code is written using standard web technologies like JS, HTML , CSS and then it is packaged as a native app, with a web View. With the appearance of frameworks like React Native, this approach may be executed with a lot of fewer efforts whereas at the same time achieving exactitude.
"My experience with Trancis was always friendly and so professional. I was very happy with the services they provided to my business and receive a enormous amount of positive feedback."
Udit Garg
Founder DistrictD
"Anytime I worked with these guys the design work they created was great and the customer service was beyond amazing! They are also extremely responsive which was nice when many designs were time sensitive. I would highly recommended using their team of Trancis. "

"We came to Trancis with an idea and they made it a reality. I'm happy to say that we are thrilled with the results. Not only have they created a website that we can be truly proud of, but one that exceeds our original expectations. The team have been a real pleasure to work with and we look forward to continuing our relationship with them as the project grows."

Jocelyn Herrero
Director of Lexicos Studies
"Trancis Team is just a brilliant, They take time to understand your exact requirement and based on that they execute the design. They truly care about customer satisfaction and they keep making the changes until the customers get 100% satisfied. I am Highly impressed with the way these people work."
Andesh Bhatti
Founder & CEO, Collectcent