On demand mobile solutions
The on-demand app is a platform for the costumers that knots the user-generated demand at one place – on mobile devices. This all-pervasive, generic turnkey solution can be deployed for almost any business from a taxi booking to meal delivery. Our unique set of solution help businesses to acquire new customers with on demand mobile solutions for android and iOS.
Automated Solutions
Our automated solutions have the potential to improve traffic flows, reduce cost, and to make the mobility safer than ever.
Advanced Analytics
We use a wide range of advanced analytics techniques that render valuable insights and thus helps you to grow your business.
Manage and Monitor
We provide multifaceted, easy-to-access, and highly customizable solutions. These features make it easy to manage your business.
Perks of Our On-Demand Services
Working with a leading firm has its own perks. Be a step ahead and eliminate your competitors as our team of seasoned developers provide you with holistic business solutions
One touch user profile integration
With one-step register and login options it gets easy for businesses to collect first hand user data. Make the most out of social media registration by deploying various engagement models in building a healthy social relationship with users.
Getting on demand services on your fingertips
Move your business ahead by revolutionizing the way of offering services to users – making it available within the realms of their fingertips. On demand services stresses on users to opt for choosing the services and request for the same. With on demand mobility solutions businesses could stay connected with their customers 24 x 7.
Simplified ordering with on demand solution
Users can easily search for services in a universal search bar and place a request for service with a single tap. Offering spectrum of choices to pick from, on demand app services can leverage on user's multiple requirement at the same time as well. Get hold of on demand mobility solution to:
Comprehensive order tracking for accurate updates
On Demand mobility solutions offer great deal of control over each user activity and that is the reason why it is easy to keep track of time. Keeping the users informed about the expected service time certainly heightens the engagement levels. One of the remarkable thing about on demand mobility solutions lies in convenience to businesses and users.
The best of on demand services
that offers ease and convenience
Bring your business on mobile for the users to offer ease and convenience. Avail greater flexibility of business with on demand mobility solutions to reach broader audiences on the go.
On-Demand Solutions for Other Businesses
The advent of On-Demand Application Solutions has renewed several traditional services. Service providers are bridging the demand-supply gap via mobile applications. The food industry has reinvented itself, and Taxi app development has led to a revolution in the cab services sector. On-demand services such as E-commerce has influenced Courier & Logistics as both go hand in hand. The trending concept of On-demand is also serving as a platform for some unique services such as fuel & grocery delivery.
Logistics & Couriers
On-Demand Applications has made the delivery of packages and cargo fast and convenient for all. It is used by industries for their shipment, E-commerce for their packages and by ordinary people for couriers.
Food Delivery
Food delivery apps help you to get your favourite cuisines at your doorsteps. If you are feeling lazy to cook or to go out, then you can order food and get it in no time.
Grocery Delivery
On-Demand Applications also delivers groceries at your place. So, no need of making a time-consuming trip to the store. Just order your required grocery and get it at your home.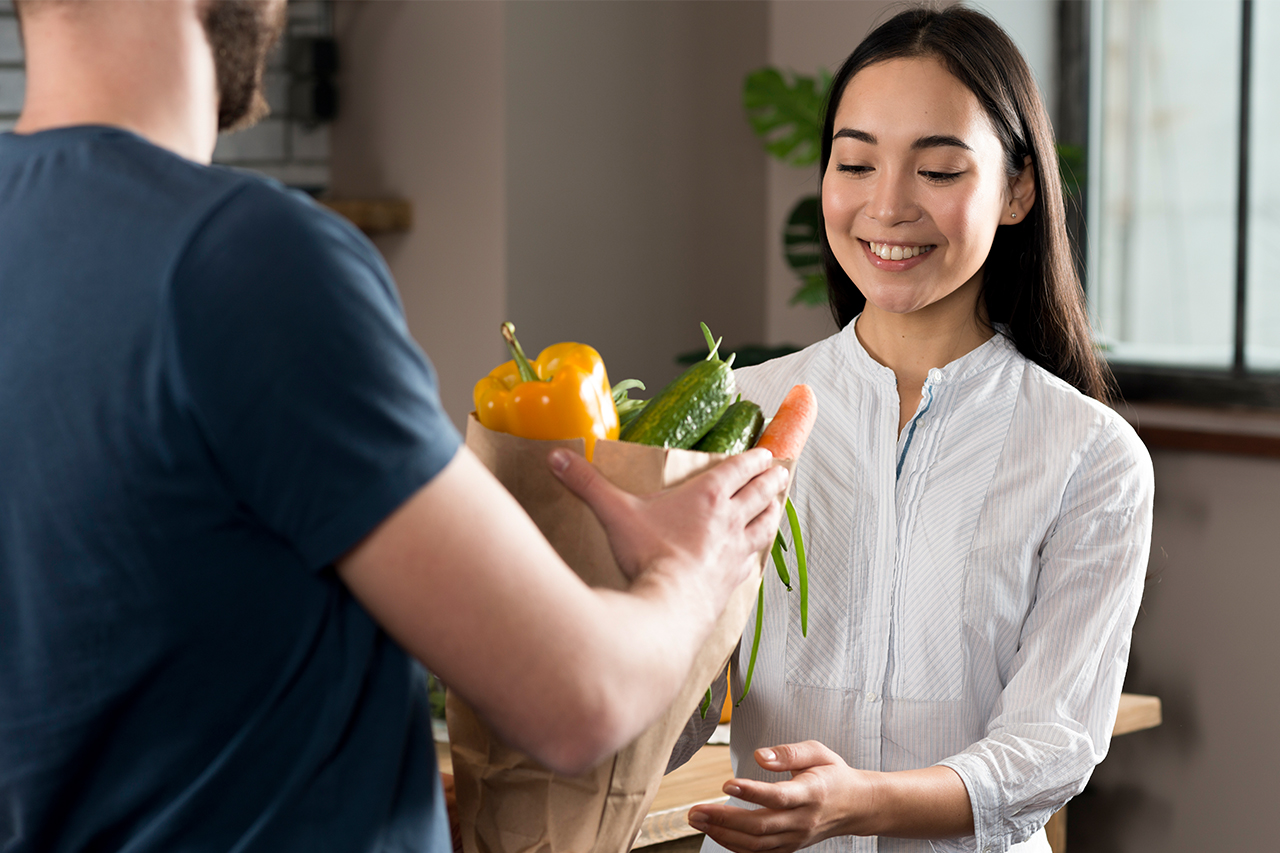 Fuel Delivery
There are times when we get stuck, and there is no refill station nearby. Fuel delivery services can be a saviour for such situations. They deliver the required amount of fuel to your place instantly.
FAQ
Where does on demand mobile solutions fits in my business?
When you are dealing in a business where customers can request a product or services and you make it available for them. This holds true for taxi booking business, domestic help services business, food and restaurant business to name a few.
Do I get app analytics for the turnkey on demand solutions?
Yes, if required, we can integrate third-party app analytics for your on demand business requirements
If I buy this solution, how will my business function differently than it is functioning now?
You will have all your data on cloud while every customer will enjoy the mobility of your business offering as on demand solution make it possible to access business services 24X7.
Do you offer post sales services for on demand solution?
Yes, we offer extended services for maintaining the smooth running of our offered on demand solution for your business.
How long does it take to develop a customized mobile solutions for restaurant?
We work on strict deadlines to achieve our short-term milestones and therefore depending on the requirement we take about 6-7 weeks to hand you the completed application.
On-demand delivery app
We successfully pushed this australian startup at par with the industry startups by developing and delivering this unparalleled mobile applications. this mobile app arrayed itself in the app store platter for the perth users and it is winning hearts across the australia now
"My experience with Trancis was always friendly and so professional. I was very happy with the services they provided to my business and receive a enormous amount of positive feedback."
Udit Garg
Founder DistrictD
"Anytime I worked with these guys the design work they created was great and the customer service was beyond amazing! They are also extremely responsive which was nice when many designs were time sensitive. I would highly recommended using their team of Trancis. "

"We came to Trancis with an idea and they made it a reality. I'm happy to say that we are thrilled with the results. Not only have they created a website that we can be truly proud of, but one that exceeds our original expectations. The team have been a real pleasure to work with and we look forward to continuing our relationship with them as the project grows."

Jocelyn Herrero
Director of Lexicos Studies
"Trancis Team is just a brilliant, They take time to understand your exact requirement and based on that they execute the design. They truly care about customer satisfaction and they keep making the changes until the customers get 100% satisfied. I am Highly impressed with the way these people work."
Andesh Bhatti
Founder & CEO, Collectcent